SF Beer Week is a celebration of independent craft beer producers, purveyors and enthusiasts. Each February, hundreds of local craft breweries, restaurants, beer specialty bars and other community gathering places showcase the many facets of traditional, experimental and contemporary brewing. There's no other time of year that can match this exciting and delicious ten-day stretch!
LISTINGS ARE HERE
SF BEER WEEK KICK OFFS are back!
The Opening Gala returns in 2024. This year, take advantage of the return of SFBW Kick Offs — regional events, co-produced by the Bay Area Brewers Guild, providing opportunities to deep dive into regional craft beer scenes across the Bay Area, meet local craft brewers, and partake in an array of special, one-off and collaboration releases in one place.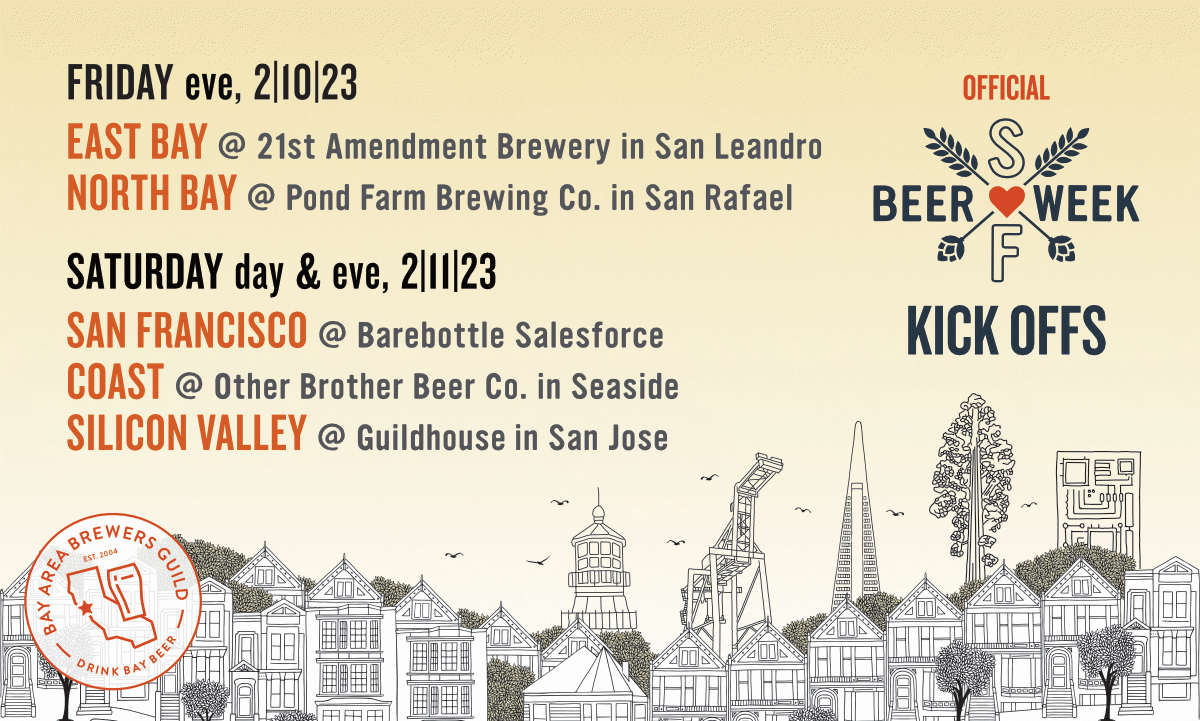 Looking to submit an event of your own?
Hosts, register your business to participate in SF Beer Week.
See Listing Guidelines and FAQs to learn more.
Cut off for Marketing Kits extended due to weather; sign up now (first come, first serve).
Join the Mailing List
For news and announcements about all SFBW events & goings-on.
---
Get to know the Bay's craft breweries ahead of time and check current events at...